21 tags
Where do the Knicks go from here?
After they were eliminated by the Indiana Pacers Saturday night, the Knicks left a strange taste in the mouths of their fans. On one hand, the team had won their first playoff series in over 10 years, but on the other, they looked bad for a team with a 'win now' mindset. Can this success carry on to next season? It's tough to say. Kidd and Camby are still signed for two more...
12 tags
Quick Rant 5/15: The New York Knicks
16 tags
Carmelo Anthony.
He's single-handedly making people forget Amar'e Stoudemire is hurt, and that Tyson Chandler is simply a shell of himself. Oh, and remember when J.R. Smith was the man in New York? Funny how 90 points changes everything. If this outburst means one thing, it's that the Knicks can make a playoff run. Yes, I realize when he dropped 50 on the Heat, LeBron wasn't guarding him -...
15 tags
Tyson Chandler over Brook Lopez: Right or Wrong?
When All-Star reserves were announced yesterday, several Nets fans were up in arms. Some are just madly in love with Deron Williams, who's clearly been under-performing this year, while others want justification for Joe Johnson's large contract. The majority, though, fairly question the inclusion of Tyson Chandler over Brook Lopez. The Knicks starting Center is scoring 6 less points per...
8 tags
Really, Roger Goodell?
Why in the world is Drew Brees allowed to have his suspended Head Coach, Sean Payton at his potential record-breaking game? The man was suspended for a reason, Goodell determined he was helping put opposing offensive players in danger with the Saints' bounty program. There was uproar from the public over the severe nature of his and other New Orleans coaches' actions. Many said the...
3 tags
Quick Thoughts: Tiger Woods
Who's currently leads golf's Fedex Cup standings? You wouldn't think it was Tiger Woods now, would you? He's drawn so much criticism from the media for not winning a major tournament that one of his best seasons in the last few years has gone completely un-noticed. You have to respect what Tiger has done with his game, and on some level, with his life. We don't know...
5 tags
My New Show
Check out my new bi-weekly podcast, "On Deck" on wfuv.org/ondeck. We take voicemails from baseball fans across the nation at 347-903-WFUV and play them on the show! You can also tweet @KennyDucey or @WFUVSports. Subscribe on iTunes Subscribe via RSS
24 tags
No Need to Fear, New York
Upon examining the Knicks' 2012 Roster, a Knicks fan has to be happy. That said, the absence of one "Jeremy Lin" immediately changes the attitude of many. If you can get past the reality of Lin leaving, you'll soon warm up to the squad Mike Woodson will lead to the court come October. Let's look at the guard position without Lin. To start, you'll most likely have Raymond Felton, and behind him...
13 tags
What Did You Expect?
As LeBron James danced on the floor of the American Airlines Arena in Miami just a few nights ago, there was a sense of disbelief that the Heat had actually won the 2012 NBA Finals. The hatred of LeBron James allowed for a misperception of the Oklahoma City Thunder as the heroes that would stop the reigning MVP cold in his tracks. While the Thunder matched up well with the Heat, Miami had one...
15 tags
The Fantasy Fix - June 1st, 2012
5 tags
The Comeback Trail
Today is a test for Tiger Woods. The former world #1 has a great chance to win his first tournament since 2010, leading the field by one stroke after 54 holes at Bay Hill. The Arnold Palmer Invitational is an event that has treated Woods well in the past, so I feel he must win today. It will be interesting to see whether or not he lets his mental game go awry. If Woods is unable to hold his lead...
10 tags
19 tags
March...Mayhem?
By the way - you can view my bracket here if you're curious: http://games.espn.go.com/tournament-challenge-bracket/en/entry?entryID=111199 The long-anticipated day one of the 2012 NCAA Tournament didn't disappoint one bit. We saw our fair share of upsets and close finishes. We did, however, go without a buzzer-beater, something that makes or breaks thousands of brackets in just one...
12 tags
A Fall From Grace
It's all so vivid. Tyler Olander running off the bench screaming, Kemba Walker crying, and a school rejoicing over the biggest accomplishment in college basketball: winning the NCAA Tournament. That was only 12 short months ago, and in that time the UConn Huskies have gone from on top of the basketball world to, well, dust in the wind. They capped off a disappointing 20-14 season by falling...
16 tags
MANN UP!
It took almost three and a half hours, but after all was said and done, it was the Giants who came away with the Super Bowl victory, and the Patriots who were sent home wondering what went wrong. My generation has been spoiled with so many great, close Super Bowls over the past few years, and this one was no different. We got the best of both worlds, Eli Manning leading his team down late and...
10 tags
Two "Can't Lose" Teams
As the Super Bowl approaches, I'm becoming more and more excited to see the game. I'm riding on Metro-North with nothing but a smartphone, so I figured I'd share some Super Bowl thoughts with you before I induldge in copious amounts of food. Everyone has been talking about this game being all about the quarterback, just as the entire season really has. While the two will be...
4 tags
7 tags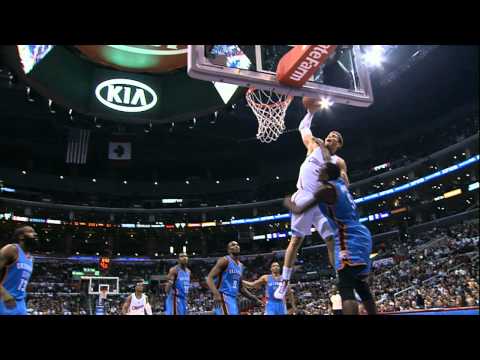 20 tags
One Fat Vegetarian
The Detroit Tigers made possibly the biggest splash of free agency this year by signing 1B Prince Fielder to a 9-year, $214 million deal yesterday. This comes more than a month after the Los Angeles Angels signed Albert Pujols, another slugging first baseman, to a 10-year deal, worth $26 million more. People have debated Pujols' contract ever since, and now the question for the Tigers then...
19 tags
Sending a Message, one Discount Double Check at a...
The Giants are back, and they're proving everyone (including me) wrong. Facing a high-powered offense and a team full of Pro-Bowl-talent, the Giants stormed into the unwelcoming Lambeau Field and took just the second victory from the Green Bay Packers all season. Eli Manning put the team on his shoulders, throwing for 330 yards, including both a 66-yard TD, and a 35-yard heave as the first...
3 tags
18 tags
Journal Entry: 49ers Bandwagon, Divisional Round
Ever since my Jets were eliminated, which was painfully early for me since I wasn't a believer in any Week 17 miracles, I've been lost watching football. Rex Ryan and company have spoiled me with two straight championship games, so when I hoped for some New York postseason victories, I didn't envision I would be spectating big blue. Driving with my friend to the mall about two...